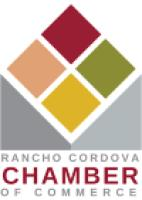 A PROUD MEMBER OF
Rancho Cordova Area Chamber of Commerce
---
About Chick-fil-A
A secret recipe, a legion of fans, a variety of imitators and the nations largest chicken restaurant chain (based on sales). Thats the story of the Chick-fil-A Original Chicken Sandwich.

Restauranteur and Chick-fil-A Founder Truett Cathy began experimenting with the recipe in 1961 and spent years perfecting what is still Chick-fil-As number one selling entre. Cathys cooking method is still the way its done more than five decades later, and his recipe is still a secret.

While we cant share the secret recipe, we can reveal some fun facts about how the Original Chicken Sandwich is made at each of Chick-fil-As more than 2,000 restaurants nationwide.

Serving a breaded, boneless chicken breast between two buttered buns is a seemingly simple idea--but it was a novelty for its time. Truett Cathy experimented for years at the Dwarf Grill in Hapeville, GA when in 1964, he finally arrived at the perfect recipe.

On that day, the Chick-fil-A Chicken Sandwich was born. That capital A is on purpose it means "grade A top quality". Truett's customers told him, "We like it, don't change it again." And we haven't.